Maintain an
independent lifestyle
while being safe and secure.
Otsego Place is an assisted living community for people who find it difficult or impossible to live at home. Our apartments are designed to provide our tenants with a safe and comfortable, yet affordable lifestyle, while preserving their independence and privacy. We are dedicated to the care and well being of adults 55 and above. Our 42 unit assisted living facility was created specifically for qualified adults, offering a peace of mind that comes from living in a community designed to be responsive to their changing needs over time.
We offer six different styles of one and two bedroom apartments; each person's individual lifestyle can be accommodated. All apartments feature a kitchen, living room, bedroom, and private bathroom with a shower, ample closet space, telephone, cable and computer outlets. Tenants bring their own furniture to reflect their own personal image. Included in the monthly fee: all utilities are paid except telephone and minimal cable fee, weekly housekeeping with flat linen service, and three meals per day.
We've created a safe environment that includes Lifeline, a 24-hour emergency response system, and state of the art sprinkler and alarms for fire safety. You will be able to maintain a totally independent lifestyle while being safe and secure. Additional services may be provided as needed at an additional cost.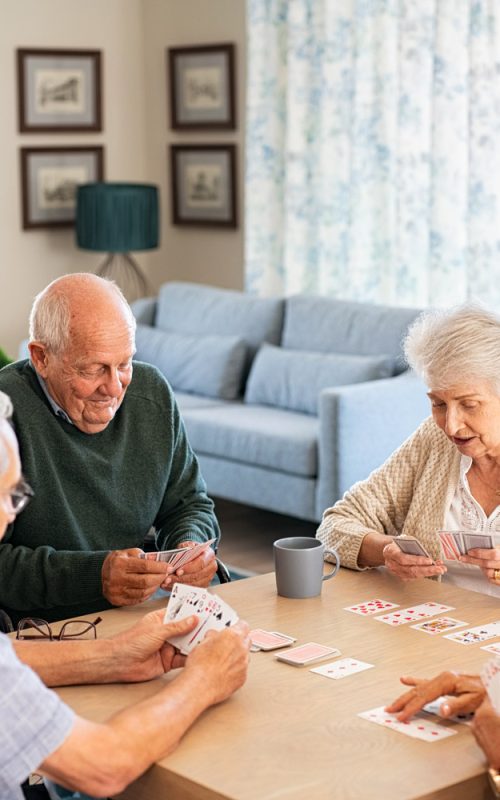 Additional services are available if needed:
Medication management
Assessment and treatment by registered nurse
Help with bathing, dressing and grooming
Reminder and/or escort to meals and activities
Counseling for emotional adjustments to life changes
Collecting laundry and putting it away
Transportation assistance for shopping or activities